Types, Uses and Side Effects of Chemotherapy
Introduction
Chemotherapy (chemo) is a type of treatment that includes a medication or combination of medications to treat cancer. The goal of chemo is to stop or slow the growth of cancer cells. Chemo is considered a systemic therapy
However, chemotherapy may also include the use of antibiotics or other medications to treat any illness or infection.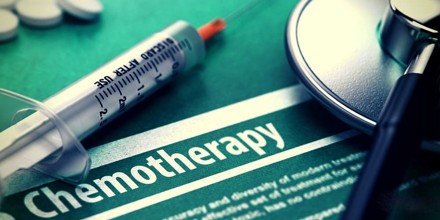 Chemotherapy has five possible goals
Total remission – to cure the patient completely. In some cases chemotherapy alone can get rid of the cancer completely.
Combination therapy – chemotherapy can help other therapies, such as radiotherapy or surgery have more effective results.
Delay/Prevent recurrence – chemotherapy, when used to prevent the return of a cancer, is most often used after a tumor is removed surgically.
Slow down cancer progression – used mainly when the cancer is in its advanced stages and a cure is unlikely. Chemotherapy can slow down the advancement of the cancer.
To relieve symptoms – also more frequently used for patients with advanced cancer.
Types and Uses of Chemotherapy
Alkylating Agents: Alkylating agents are most active in the resting phase of the cell.  These types of drugs are cell-cycle non-specific.  There are several types of alkylating agents used in chemotherapy treatments:
Mustard gas derivatives: Mechlorethamine, Cyclophosphamide, Chlorambucil, Melphalan, and Ifosfamide.
Ethylenimines: Thiotepa and Hexamethylmelamine.
Alkylsulfonates:
Hydrazines and Triazines: Altretamine, Procarbazine, Dacarbazine and Temozolomide.
Nitrosureas: Carmustine, Lomustine and Streptozocin.  Nitrosureas are unique because, unlike most types of chemo treatments, they can cross the blood-brain barrier.  They can be useful in treating brain tumors.
Metal salts: Carboplatin, Cisplatin, and Oxaliplatin.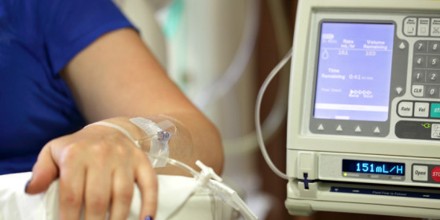 Plant Alkaloids: Plant alkaloids are chemotherapy treatments derived made from certain types of plants. The plant alkaloids are cell-cycle specific.  This means they attack the cells during various phases of division.
Vinca alkaloids: Vincristine, Vinblastine and Vinorelbine.
Taxanes: Paclitaxel and Docetaxel.
Podophyllotoxins: Etoposide and Tenisopide.
Camptothecan analogs: Irinotecan and Topotecan.
Antitumor Antibiotics: Antitumor antibiotics are chemo treatments made from natural products produced by species of the soil fungus Streptomyces.  These drugs act during multiple phases of the cell cycle and are considered cell-cycle specific.
Topoisomerase Inhibitors: Toposiomerase inhibitors are types of chemotherapy drugs that interfere with the action of topoisomerase enzymes (topoisomerase I and II).  During the process of chemo treatments, topoisomerase enzymes control the manipulation of the structure of DNA necessary for replication.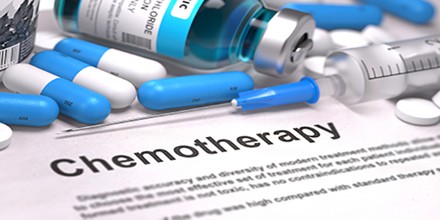 Sometimes, chemotherapy is used as the only cancer treatment. But more often, patient will get chemotherapy along with surgery, radiation therapy, or biological therapy. Chemotherapy can:
Make a tumor smaller before surgery or radiation therapy. This is called neo-adjuvant chemotherapy.
Destroy cancer cells that may remain after surgery or radiation therapy. This is called adjuvant chemotherapy.
Help radiation therapy and biological therapy work better.
Destroy cancer cells that have come back (recurrent cancer) or spread to other parts of your body (metastatic cancer).
Side Effects of Chemotherapy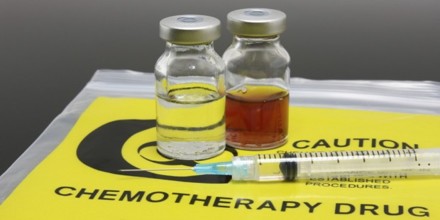 Most people worry about whether they'll have side effects from chemo, and, if so, what they'll be like. Here are some of the more common side effects caused by chemotherapy:
Fatigue
Hair loss
Easy bruising and bleeding
Infection
Anemia (low red blood cell counts)
Nausea and vomiting
Appetite changes
Constipation
Diarrhea
Mouth, tongue, and throat problems such as sores and pain with swallowing
Nerve and muscle problems such as numbness, tingling, and pain
Skin and nail changes such as dry skin and color change
Urine and bladder changes and kidney problems
Weight changes
Chemo brain, which can affect concentration and focus
Mood changes
Changes in libido and sexual function
Fertility problems
Some chemo drugs can damage cells in the heart, kidneys, bladder, lungs, and nervous system. Sometimes, patient can take medicines with the chemo to help protect their body's normal cells. There are also treatments to help relieve side effects.
Doctors try to give chemo at levels high enough to treat cancer, while keeping side effects at a minimum. They also try to avoid using multiple drugs that have similar side effects.